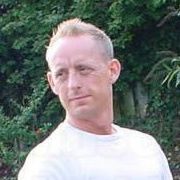 Name:
Tim Holmgaard Botteleth
Location:
Stockwell, London, GB
Let's have a constructive talk!
Engineering Manager, Database Administrator and System Architect with years of experiences in full stack development.
When it comes to programming and having been in this game for many years, I have learned just how important Clean Code really is for any type of software. I'm even willing to state the following: "I'm very passionate about Clean Code". This can be achieved by applying S.O.L.I.D.(*) principles and having a strong set of automated tests coming from TDD/Unit testing to ensure the highest quality outcome for the code base. When problem solving, I use well stablished OOP patterns to tackle suitable problems.
When it comes to backend architecture, scalability, flexibility and security plays a very important role. I'm a High-end Enterprise Architect and fully understand the responsibilities that any backend system has – it's after all the foundation all the rest is built on!
Just a short list of my expertise's:
• C#, VB
• DOT.NET & DOT.NET CORE 5
• SQL Server 2019 T-SQL (and all the magic it holds)
• MySQL
• Oracle / PL/SQL
• Microsoft BI (SSIS, SSAS & SSRS)